Grupo Herdez is a Mexican company that distributes several products and has a line of Mexican food and sauces. They have been in the market since 1960, making various products.

Don Ignacio Hernandez founded the Company, but his two sons were the ones that created the Herdez own line instead of just distributing. Today, its descendants own the Company and their dedication to ensuring the quality of the products remains high. They also work to ensure that their products are affordable for everyone in every part of the world. They are fully committed to continuing with their unique product tradition.
---
Table of contents
---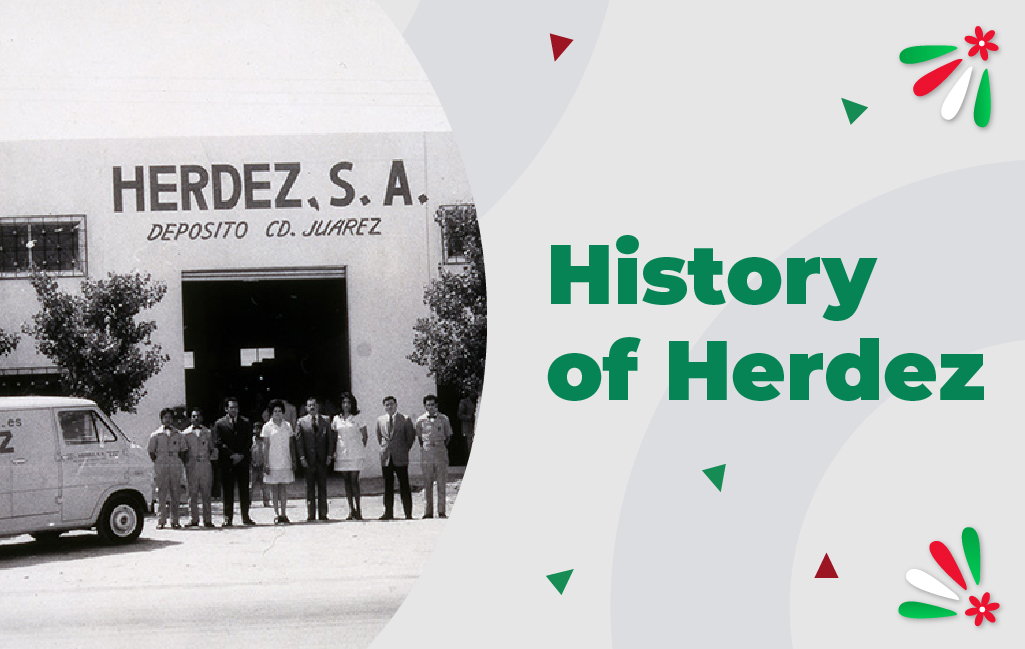 History of Herdez
In 1914, Compañía Comercial Herdez was founded in the city of Monterrey, Nuevo León, as a distributor of toiletries and personal care items under the head of Don Ignacio Hernández del Castillo. In 1933 the vision and optimism of Don Ignacio Hernández del Castillo led him to become the owner of the Company.
In that decade, we became a pioneer in the launch of creative offers to market our products, developing sales, advertising, and promotion programs to face an uncertain economic outlook. Later, Enrique and Ignacio Hernández-Pons, sons of Don Ignacio, joined the Company. In 1692 they created their first owned line of products with the Herdez brand and started marketing canned mushrooms, peas, tomato puree, and shrimp.
With the founding of Fundación Herdez, A.C.the commitment to contribute and disseminate new food possibilities in Mexico became a reality thanks to alliances and the acquisition of other companies in 2014. The Company got record net sales exceeding 14 billion Mexican pesos and a total net income of $1,500 million.
Nowadays, the Company has expanded and strengthened its brand portfolio. Thanks to its Honesty, Results, Teamwork, and Trust philosophy, they continue researching and preserving Mexican gastronomic heritage.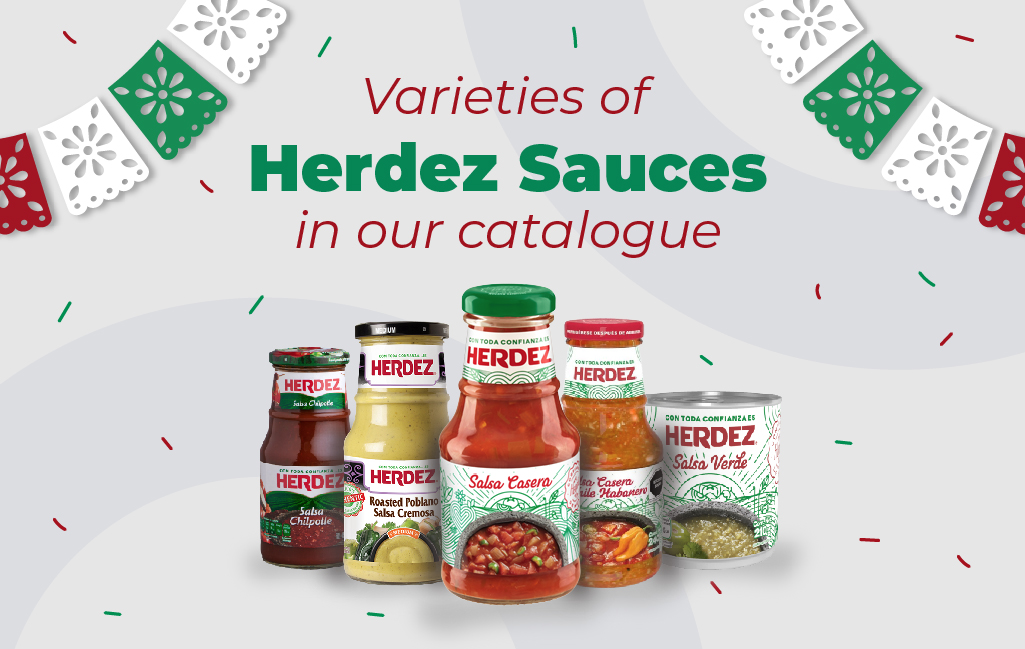 Varieties of Herdez Sauces in our catalogue
Wide varieties of Herdez sauces come in many flavours, colours, and textures. The most popular types of Herdez sauce are:
The Salsa Casera:
The most famous "homemade" salsa delivers flavour over flash with every single bite. Garden ingredients are expertly blended to create a salsa perfect for any occasion. Whether your client is looking for a spicy chip dip, a kitchen pantry staple, or a shortcut into the heart and soul of Mexican cooking. They can't get more authentic than this Herdez Salsa Casera.
--- The Salsa Verde:
Tomatillo Salsa is perfect for your clients. It combines the ancient flavours of avocado and tomatillo in a delicious salsa that pairs perfectly with your fish taco, burger or salad topper. It's Gluten-free and kosher, perfect for all of your clients.
--- Taquera Sauce:
When your client is looking for a shortcut into the heart and soul of authentic Mexican cooking. The Jalapeño Salsa can't get more precise as it is the original way to top their chilaquiles, create Carnitas Verdes and heat their favourite Pozole.
--- The Chipotle sauce:
Made with traditional ingredients like tomatoes, onions, jalapeño peppers and chipotle. This dark red Chipotle Salsa will give your client a rich, smokey flavour with an added kick! Completely Gluten-free and kosher your clients will enjoy this sauce on every meal.
--- Guacamole Salsa Mild:
Guacamole Salsa mild salsa takes on the delicious flavours of your client's favourite restaurant guacamole in a daring new way. Your client will get the gentle kick of heat from the salsa and the distinctive creamy guacamole flavour in a dip that pours right from the jar. Whether your client is looking for a spicy dip for chips, a kitchen pantry staple, or a shortcut into the heart and soul of authentic Mexican cooking.
How to include them in your stock
Herdez Sauces are the best way for your client to experience authentic Mexican cuisine's fiery, rich, and boldness. With this in mind, it is beneficial for your business to include these high-quality products since your client will have authentic Mexican products.
We are the truthful distributor of authentic Mexican Sauces to our clients. These sauces will satisfy your customer's needs and get them closer to the genuine Mexican heart and soul. We have grown to become your business's best friend to save time and money.
You can contact us now. We have gathered a specialized team happy to assist you with your order or give you further information about our Mexican Sauces. Just request an expert, and we will help you with your order.
In the meantime, please review our Mexican Catalogue and find all the products available.