American snacks have bold and unique flavours not that typical in other countries. They include a wide range of sweet and savoury tastes that you can offer to be enjoyed by people of all ages.
In addition, American snacks are often packaged for on-the-go consumption, making them a convenient option for you to offer to customers who need a quick and easy snack. Feel free to add some of these products to your stores.
---
---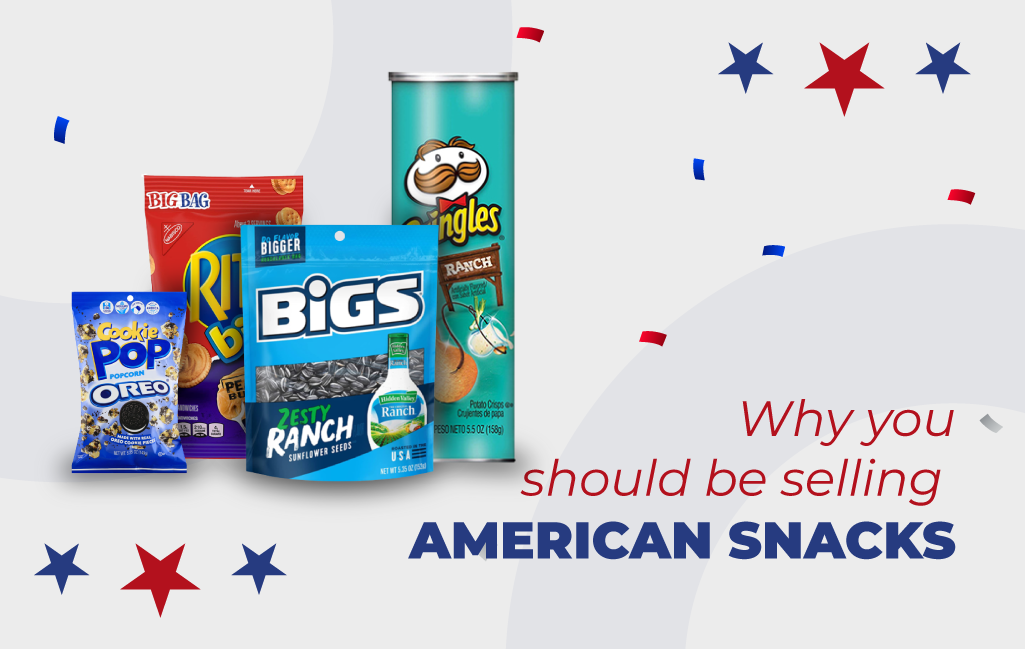 Why you should be selling American snacks:
American snacks have gained popularity in Europe due to their unique taste, flavours and ingredients. People enjoy trying new and different types of food, and American snacks are exotic and exciting.
These products contain high-quality ingredients, such as whole grains, natural fruit, and chocolate. Therefore they are delicious and healthier than some other snack options. The flavours and packaging of these snacks can evoke a feeling of comfort, making them a popular choice.
Selling American snacks in Europe is a profitable business opportunity for you to take advantage of the
demand for these products to increase your revenue and reach a new market.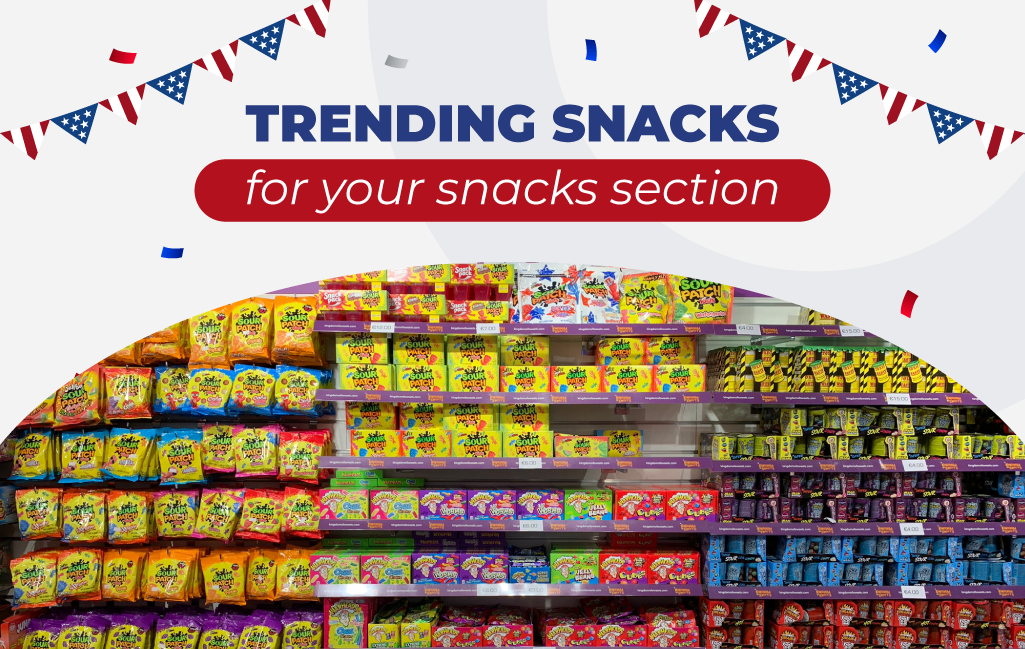 Trending snacks for your snack section
Here are some of the most trendy snacks in the United States that you could consider adding to your snack section:
Takis Fuego:
Takis Fuego is a famous American snack known for its bold and spicy flavour. They come from corn tortilla chips rolled into a tube shape and seasoned with a fiery blend of chilli pepper, lime, and other spices. They are often enjoyed as a snack but can also be a topping for salads, dips, or other dishes.
Takis Fuego is loved by many for its intense heat and crunch and is a favourite among spice lovers and those who enjoy bold and daring flavours.
Annies Snacks Mix Cheddar Flavour:
Annie's Snack Mix Cheddar Flavoured is a mix of wholesome and organic ingredients. It includes a combination of crunchy crackers, pretzels, and other snacks, along with various seasonings and cheddar cheese flavours.
It is the perfect product if you want to offer a healthy and delicious option to customers looking for an alternative to traditional junk food snacks. The brand is known for its commitment to using natural and organic ingredients and producing snacks free from artificial preservatives and flavours.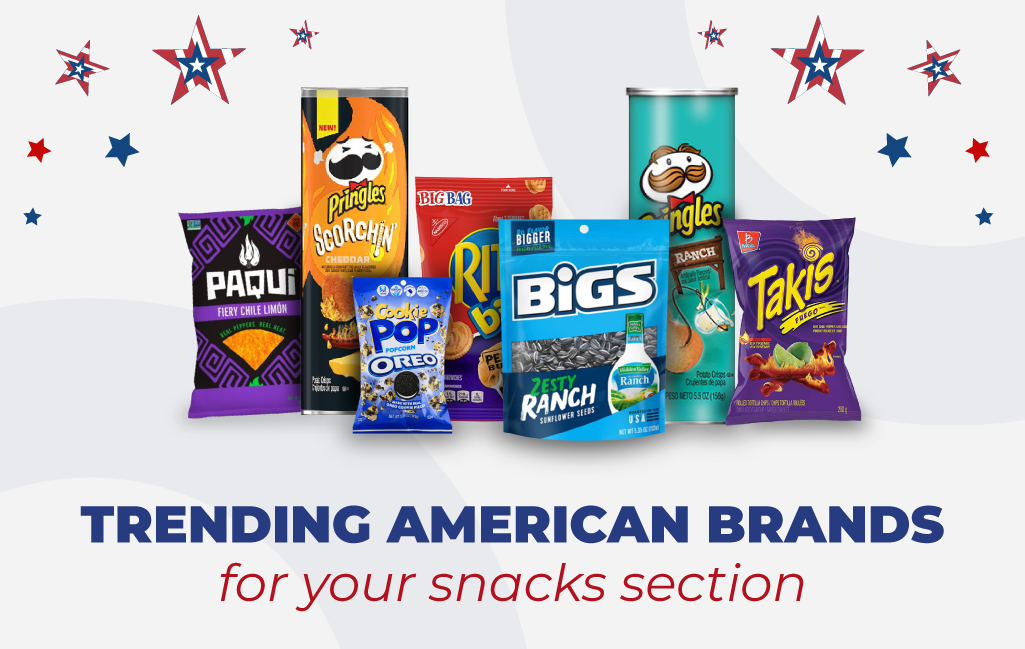 Trending American brands for your snack section
Pringles:
Pringles is a brand of potato and corn-based stackable snack chips famous worldwide. Pringles have become a popular snack due to their portability, convenience, and ability to enjoy many chips in a single serving. They come in various flavours, including classic sour cream and onion, cheddar cheese, barbecue, and pizza.
Pringles is a must when you want to offer your customers a classic American snack brand filled with flavour and variety!
Paqui:
Paqui is a brand of snacks that offers a variety of tortilla chips and other snack products. They are known for their bold flavours and commitment to using high-quality, non-GMO ingredients. Some of their iconic flavours include Cool Salsa Verde, Fiery Chile limón, Haunted ghost pepper and Jalapeño Tropicale.
If you're looking for a fun and flavourful snack to offer, Paqui is a great choice!
Candy Pop:
Candy Pop is an American snack brand that offers a mix of two popular snack options. They mixed popcorn and candy for an explosion of flavours. Pop Candy snacks are also popular due to their light, crunchy texture and satisfying taste.
If you're looking for a healthier, fun and sweet snack option to offer, Pop Snacks might be a good choice!
How to include American snacks in your next order?
Now that you want to add some fantastic and popular options to your order, we are here! It is beneficial for your business to include these high-quality American snacks. Your customers will be delighted to try them.
Contact us, and we will help you place your order. Here we mention some of our products, but of course, there are many more you can select from our American catalogue.