Mexican grocery products are growing their popularity around the world. They are a must if you want to increase your revenue, but how do you arrange them in a grocery store to boost sales? In this article, we will tell you how.
---
---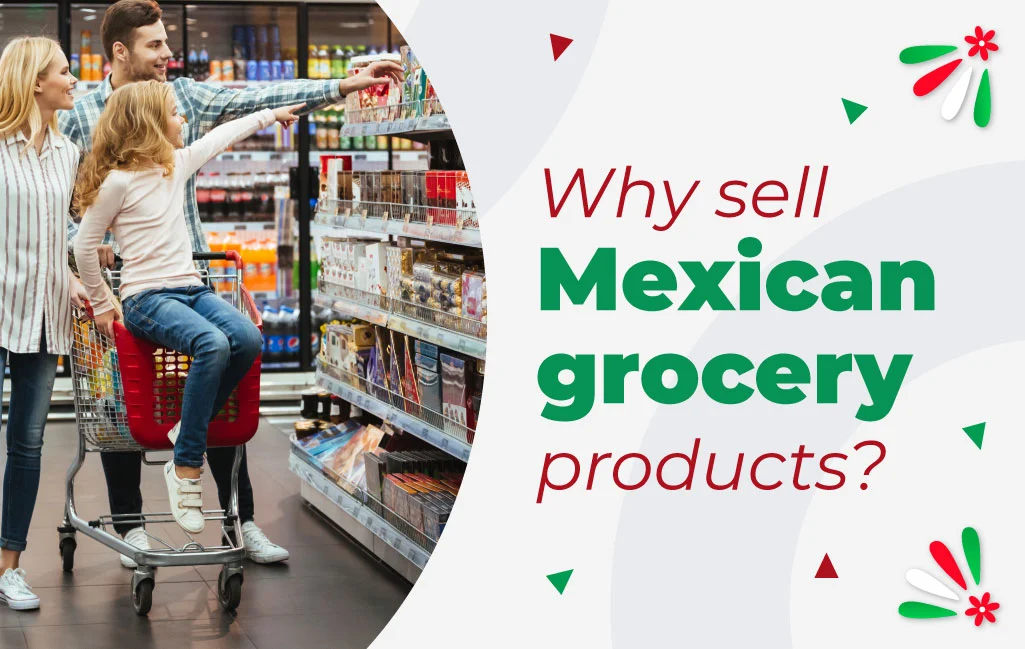 Why sell Mexican grocery products?
Mexican grocery products are most valued because of their variety and spicy taste. The range includes drinks, candies, sauces and snacks, each category with a great range of products and types. They cannot be found in any other country.
Mexican grocery products are a partner in growing your business as they are already famous, and their popularity is rapidly increasing. Each day, more and more people know these delicious flavours and make them their favourites.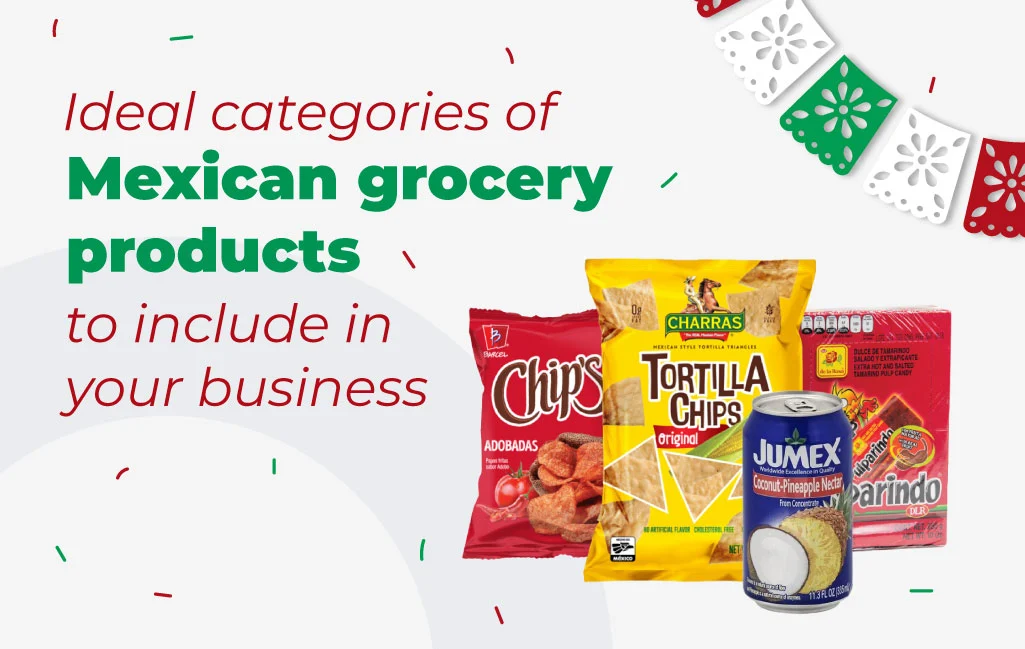 Mexican grocery products: Ideal categories to include in your business.
Drinks
Mexican drinks are versatile and of a wide variety, from the traditional Abuelita chocolate perfect for cold weather and bringing family together, going through the refreshing Clamato and the ideal for summer drinks Jose Cuervo Margarita Tamarindo Mix. Mexican drinks make it perfect for any season and occasion.
Hot sauces
Hot sauces are the most wanted Mexican grocery products. If Mexico is famous for something, it is because of its hot sauces. Several brands are already positioned in the worldwide market and constantly growing. One category of Mexican grocery products you must take advantage of is hot sauces.
Candies
Humans are constantly seeking ways to sweeten their life. Mexican candies have a wide variety of options to enhance your customers' lives. From lollipops to sweet powders, Mexican candies have several positioned brands to boost your sales.
Snacks
Takis are famous worldwide. These Mexican snacks, plus others like chips and peanuts, are perfect for including in the snacks section. Takis will make a significant improvement on your revenue.
Tortillas / Totopos
Tortillas and totopos are corn-based bottoms, perfect for any meal. They are perfect for wrapping up food (perfect for packing lunches) or eating with delicious sauces. These bases are part of the essentials for every kitchen.
Beans
Mexican beans bring a lasting vibe worldwide, an exquisite product providing great protein. These are very popular as vegan protein, so this is a must for your vegan customers worldwide (vegans are growing worldwide as well).
Condiments
Mexican condiments are great for seasoning; they provide exclusive flavours such as chipotle, Cajun and cochinita pibil, which give any poultry an incredible flavour. Once your customers try them, they will never go back.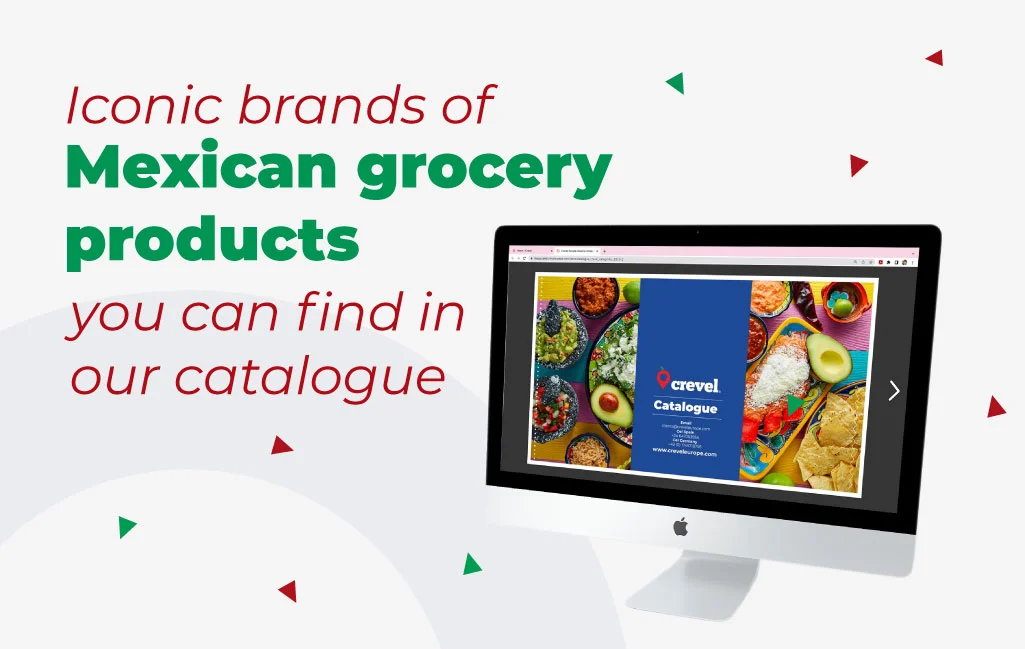 Mexican grocery products: Iconic brands available in our catalogue:
Xatzé
Xatzé is an iconic Mexican grocery product brand that offers a wide range of products. That includes chicharrones, dried chiles, tortillas, hibiscus flowers and the unique and famous hot sauces—all with the characteristic presentations and spicy flavours of the region.
Tajín
Tajín is a recognised Mexican brand dedicated to producing and selling products related to blends of various flavours that mix chilli, lemon and sea salt. Their star product is seasoning, but they also sell drinks with these flavours.
Herdez
Herdez is a Mexican brand dedicated to elaborating and commercialising food and beverages. Their products include the primary and characteristic Mexican flavours such as chipotle, guacamole and delicious hot sauces.
Cholula
Cholula is a traditional Mexican brand that produces and distributes sauces. Its mission is to enhance your client's meals. They have the iconic Mexican flavours: garlic sauce, pepper sauce, lemon, chipotle and of course, the house flavour, the original one.
Valentina
Valentina is the brand that distributes the most recognised brand of liquid sauces in Mexico. They created their sauces to season and bring the characteristic Mexican flavour to non-Mexican dishes.
Clamato
Clamato is the unmistakable Mexican drink characterised by its delicious mix of tomatoes, which serves multiple uses in Mexican cuisine. Its concentration of tomatoes mixed with other spices brings the Mexican flavour directly to your palate.
Isadora
Isadora is the leading producer of one of the main ingredients in all Mexican recipes: beans. It is characterised by offering a variety of beans under a single premise, free of artificial preservatives and always guaranteeing the delicious Mexican flavour.
Carey
Carey is one of the most important Mexican brands that produce and distribute canned products, from beans and corn to vegetables. Their canned presentations always keep the delicious homemade flavour that characterises Mexican cuisine.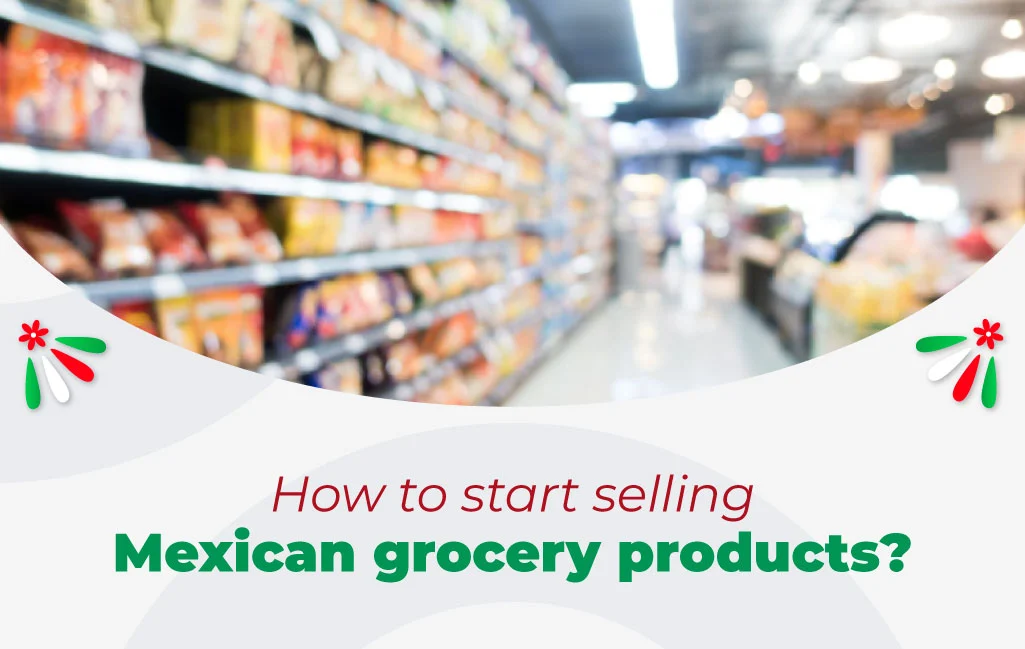 How to start selling Mexican grocery products?
The key to selling Mexican grocery products lies in knowing what products to include in your order, according to your market and specific consumers. Click here to access our full catalogue totally free and 100% online.
After selecting the products that will be part of your order, place the corresponding order. Our agents will always be attentive to support you with any questions or concerns in the purchase process.