We all know that the most essential aspect when it comes to eating is being able to discover new flavours that satisfy our palate by giving ourselves diversity. That is why exotic flavours are of vital relevance when cooking as they not only allow us to know new cultures or tastes but also to make this activity a new experience that can also be healthy, exposing people to different flavours, ingredients and recipes, as well as to making the kitchen an experience of a thousand sensations.
---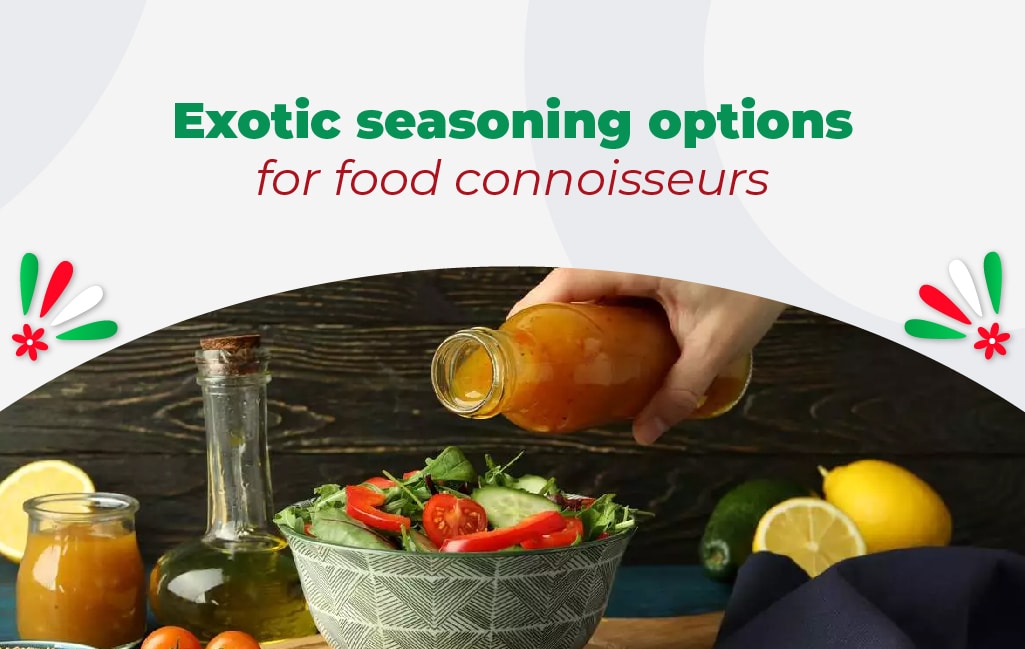 Exotic seasoning options for food connoisseurs
Seasonings are ingredients that can be included in any kitchen. Each person has their particular selection and preferences for cooking with them. But the most exciting thing is that since ancient times, exotic condiments have been used in the kitchen for their preservative, therapeutic, and flavouring properties and the flavour they bring to the dishes. So much was the value that was given to them that in some moments of history, they became a currency of exchange.
Now, a great cooking connoisseur identifies that seasonings are essential to make each dish unique since their use can vary the taste of the food. That is why distinguishing and experimenting with them makes cooking a time of learning and fun.
Its importance is so great that over the years, new varieties of spices have been discovered, providing diversity in people's kitchens and making this market expand and become increasingly competitive. Some of the exotic flavours you can find there are Turmeric, Achiote, chilli, pepper, nutmeg, and cinnamon, among many others.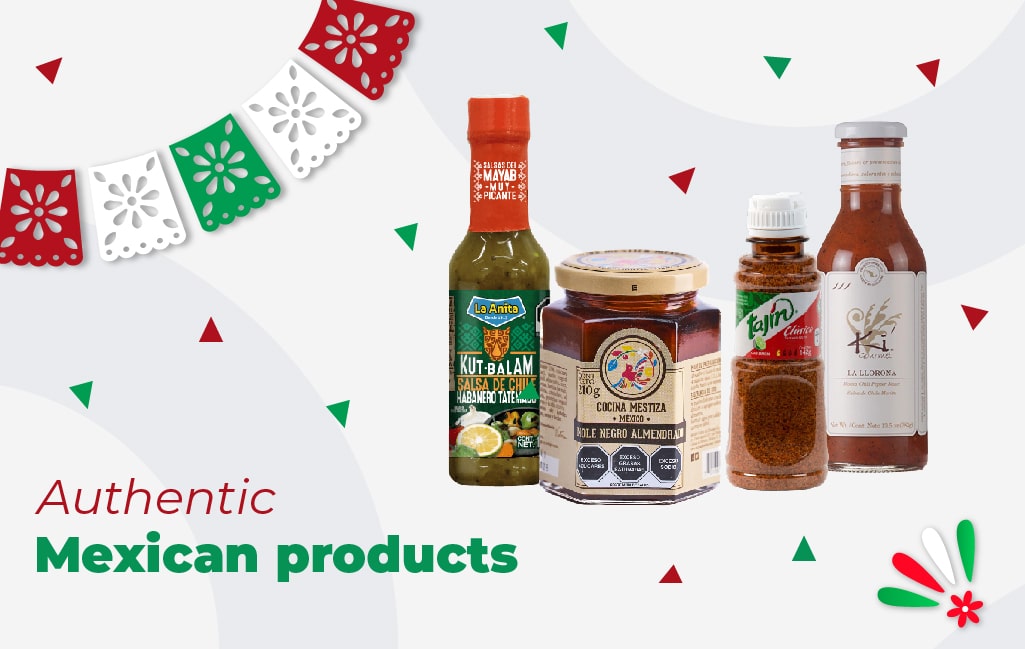 Authentic Mexican Products
Spices are found throughout the continent of history and on many, but we must not forget the importance of Mexican cuisine. If there is something that characterizes Mexico is its gastronomy: diverse, spicy, tasty or seasoned. Mexican food comprises a wide variety of dishes and culinary techniques, with flavours originating in pre-Hispanic times and influenced by the cuisine of other cultures.
There are many distinguished ingredients in Mexican national dishes. However, one of them is constantly repeated: spices. Thanks to them and the combination of aromas, colours, textures and flavours, the history of Mexican gastronomy has achieved international recognition. UNESCO declared Mexican cuisine an Intangible Heritage of Humanity in November 2010. This recognition is not only given in Mexico. Its cuisine has grown so much that it is known worldwide as one of the most varied, making everyone throughout the planet want to know it, try it and learn from it.
It is from this fact that exotic Mexican flavours are known as some of the best, most diverse and best quality when it comes to including them in the kitchen. In this blog, we will mention some of the best products in terms of Mexican spices, so you can have them on your shelves and surprise your customers when innovating in their kitchens.
La Anita Habanero Tatemada Verde Kut Balam (Roasted)
This sauce is a liquid mixture of habanero chilli seasoned with tomato, garlic, onion, pepper, cilantro, salt and essential oils of orange and lemon, containing preservatives and additives. This product was created to bring those who try it to the traditional flavours of the Mayan culture and provide them with an amazing and unique exotic flavour. Ideal to accompany all kinds of dishes due to its incredible smoky and spicy flavour.
This sauce perfectly complements meats, refined cuts, seafood, salads, wings, pasta, pizzas, soups, tostadas, tacos or whatever you want—the ideal product to reinvent your dishes with new spices.
Tajin Clasico Chilli Powder
Tajin is one of those must-see products if we want to bring the authentic flavour of Mexican cuisine to our shelves since it is a unique blend of 100% natural chilli peppers, lime & sea salt. We are being a perfect assistant to create new dishes with Fruits, Veggies, cocktails, candies, salads, chicken, soups and even on popcorn.
This great variety at the time of use because it is one of the few products that combine salty, sweet and sour flavours, in addition to the spicy chillies, being a popular culinary trend that allows people to create new mixtures and knows exotic flavours different from the ordinary in a simple and versatile way.
In Crevel Europe, we have various presentations to meet the needs and tastes of your customers. Obtaining them, you can give them a variety to try new things when buying Tajin powder, sauce or even chilli.
Salsa Morita La Llorona Ki Gourmet 380 g
Salsa Morita is a red sauce elaborated based on roasted tomato and Morita chilli, which has a unique touch by presenting smoked touches that blend perfectly with fish, seafood, chicken and beef, being a great example of the traditional Mexican flavours for its smoky, spicy and tasty touch. On the other hand, it is a product that allows you to prepare various dishes easily, reducing preparation times and increasing the customer's exposure to exotic flavours that are unknown to them and of high quality.
This sauce and its great versatility allow your customers to try new things when cooking, making their dishes something different that brings them closer to tasting authentic Mexican flavours from your establishment's products.
To sum up, spices are natural ingredients that, due to their composition, are ingredients that not only give life to dishes and help replace salt but also provide health and energy, calm the appetite and contribute to a healthy diet. And best of all, there are for all tastes and palates. That is why we invite you to explore the variety of authentic Mexican products and other exotic flavours options available through Crevel Europe.
Our experienced team is entirely willing to assist and support you when stocking up your business with our products. Contact us and let your clients be fascinated by our Mexican variety of spices.